Talent Development Programme – Week 3
Additional information
This is a free event.
About the
Talent Development Programme 
–
Week 
3
Join us for the third in our Talent Development Programme – British Ceramics Biennial in partnership with the creative business development programme Factory. This week, our artist speakers continue to share their unique personal experiences of practice – what it means to work with clay, finding a pathway in the field and establishing your ground. Leading this week's programme are artist, researcher and writer Clare Twomey, studio potter Isatu Hyde and artist and researcher Anna Francis. 
This session will cover: 
Clare Twomey speaks about finding her way in making work and practising in clay. This talk seeks to shed light on Clare's career journey and the insights gained over time, recognising aspects of practice, experiences and relationships that help us on our way.
Setting up for Success with Isatu Hyde: Isatu will offer an insight into her journey of setting up a business as a potter and designer – from beginning practice as an apprentice potter to selling her work and building relationships with galleries and colleagues within the field.
Anna Francis will draw on her practice, as an artist based in Stoke-on-Trent since 2005, to describe her approach to creating opportunities for herself and other artists and communities, as a result of an early realisation that if you want something to happen, then more often than not, you need to get stuck in. This DIY approach has led to many opportunities to get projects off the ground.
Who 
This event is for:
Artists who are interested in the benefits and practicalities of working with health providers and services.

 

Anyone starting out in their practice or who are early or progressing in their career in ceramics.

 

Anyone interested in connecting with peers and fellow artists, makers and potters who are also setting out in their practice.

 

Anyone who wants to hear and learn from the experience of established makers, potters and artists working in the field of ceramics.

 

People who are early or progressing in their career and want to start building a tool kit to help manage a sustainable career.

 
Delivered By
 Clare Twomey 
Clare Twomey is a British artist and a research fellow at the University of Westminster who works with clay in large-scale installations, sculpture and site-specific works. Over the past 10 years, she has exhibited at the Victoria and Albert Museum, Tate, Crafts Council, Museum of Modern Art Kyoto Japan, the Eden Project and the Royal Academy of Arts.
Clare Twomey website link.
Isatu Hyde 
Potter and designer. Specialising in individual and batch production, wheel-thrown ceramics.
Isatu Hyde website link.
Anna Francis
Anna Francis is an artist and researcher whose work aims to create space to discuss and reframe city resources, through participatory art interventions.
She creates situations for herself, the public and other artists to explore places differently. In recent years the interventions which Anna has worked on focus on the city of Stoke-on-Trent, and use an action research process to recognise untapped resources, plan responses to disused sites in the city, take action to change the way these sites are viewed, and potentially, make changes, which can be temporary and sometimes permanent. Through this, Anna aims to gain an understanding of the role of artists, arts organisations and communities in the development of places.
Anna is Associate Professor of Fine Art and Social Practice at Staffordshire University, and a Director at AirSpace Gallery, and The Portland Inn Project. Born in Canterbury, Kent, she first moved to Stoke-on-Trent in 1997, and now lives here permanently with her partner and two children.
Accessibility
This event will be recorded for future use. Though we aim to ensure only the speaker is visible in the recording we ask that if you'd prefer to not be visible during the recording, please turn your camera off. 
If you have any access requirements or needs, please get in touch with us via access@britishceramicsbiennial.com.
Access Fund
As part of the Fresh Talent Development programme we are offering bursaries to support people early in their clay or contemporary ceramics career and who face barriers in attending exhibitions and training as part of their professional development. The BCB Access Support can be used to cover travel costs of the applicant and any other reasonable costs incurred in visiting or attending the festival or festival events. Find out more about BCB's Access Fund.
Supported By
This event is supported by ACAVA Studios, ERDF, Factory, the Fresh Talent Programme crowdfunding, Schroder Charity and Staffordshire University.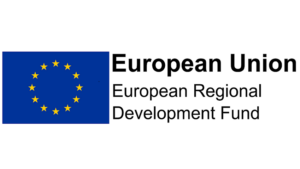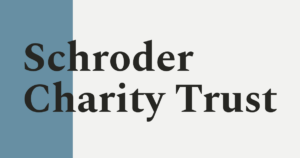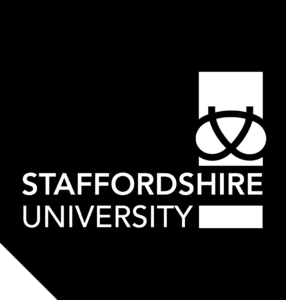 FAQs
What's the running order of the event?
This will be released in the next week.
Is this a ticketed event?
Yes. Tickets can be booked on this webpage and a link will be sent out to registered attendees ahead of the event.