Talent Development Programme – Week 1
Additional information
This is a free event.
About the Talent Development Programme – Week 1
Join us for the very first BCB Talent Development programme in partnership with the creative business development programme Factory. This premier event will share experience and knowledge from established professionals working in the field of contemporary ceramics and studio pottery. This event is led by Clay College Director, Studio Potter and International Craft Advisor Kevin Millward, Wood firing potter Nancy Fuller and the creative mind behind the self-initiated Brexit Ware range, Harriet Coles. 
This session will cover: 
In The Business of Setting Up, Kevin Millward will share his renowned experience of establishing his businesses over the years, providing key insights for those in the early stages of their own business and careers. Don't forget to bring your notepad and any setting up questions along for Kevin to answer at the finishing Q&A. 
Wood firing potter Nancy Fuller will take us on A Journey Through the Development of Practice. Nancy wishes to share an honest, open account of her experience setting up – progressing as a potter and the resilience it has taken for her to reach the point she is at today. Nancy and Rhiannon Ewing-James (Creative Producer, BCB), will discuss the joy, challenges and knowledge within Nancy's work processes, and how to find balance in this journey.
Harriet Coles will introduce the Brexit Ware project, an artwork on ceramics that set out to record some of our collective experiences around the referendum and the politics that followed. It quickly took on a life of its own. Harriet shares her experiences and insights from this work and looks at how she started an 'accidental business'.
Who
This event is for:
Anyone starting out in their practice or who are early or progressing in their career in ceramics.

 

Anyone interested in connecting with peers and fellow artists, makers and potters who are also setting out in their practice.

 

Anyone who wants to hear and learn from the experience of established makers, potters and artists working in the field of ceramics.

 

People who are early or progressing in their career and want to start building a tool kit to help manage a sustainable career.
Delivered By
Kevin Milward 
As with most potters, Kevin started his training at art school and then went on to work at several studios. These included Cooper's Pottery in Cheshire and later Gladstone Pottery Museum (1975), where he was approached by Potterycrafts, to be their craft advisor, helping potters, schools, colleges as well as giving workshops and demonstrations all over the UK and Europe. It was about three years later that Kevin left to set up his studio in Leek, making stoneware and porcelain. Alongside this, he taught and lectured at some of the UK's leading universities specialising in ceramics, including Bucks New University, High Wycombe and University of Westminster, Harrow.
"I would say that one of the unusual side effects of my potting is the amount of TV work it has brought my way, from children's TV and light-hearted game shows to serious documentaries and a cameo part in Coronation Street. More recently I have been a series consultant to The Great Pottery Throw Down."
Kevin Milward website link.

Nancy Fuller 
Nancy Fuller was born in a rural village in Taiwan and raised in the countryside in Scotland. Her wood-fired pottery seeks to address how she has experienced this unique journey, through both her creative processes and fired results. Transplanting knowledge and techniques originating in ancient agricultural communities to a croft in Aberdeenshire, she creates traditional forms which inherently talk of a specific landscape, a time of year and herself, the maker.
Nancy Fuller website link.
Harriet Coles 
Harriet has worked at the intersection between art and science as a journalist, scientist, curator and artist. Drawing on the 17th and 18th-century British tradition of political pottery she makes ceramics that take contemporary issues into domestic settings.  Her work is found in public and private collections around the world.
Harriet Coles website link.
Accessibility
This event will be recorded for future use. Though we aim to ensure only the speaker is visible in the recording we ask that if you'd prefer to not be visible during the recording, please turn your camera off. 
If you have any access requirements or needs, please get in touch with us via access@britishceramicsbiennial.com.
Access Fund
As part of the Fresh Talent Development programme we are offering bursaries to support people early in their clay or contemporary ceramics career and who face barriers in attending exhibitions and training as part of their professional development. The BCB Access Support can be used to cover travel costs of the applicant and any other reasonable costs incurred in visiting or attending the festival or festival events. Find out more about BCB's Access Fund.
Supported By
This event is supported by ACAVA Studios, ERDF, Factory, the Fresh Talent Programme crowdfunding, Schroder Charity and Staffordshire University.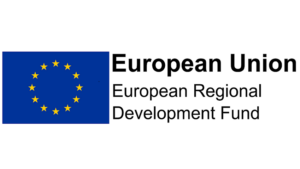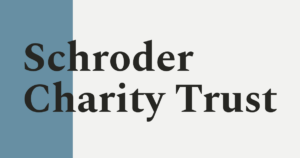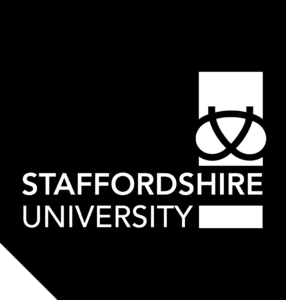 FAQs
What's the running order of the event?
Running order: 
6-6.30pm Community of Practice: Getting to know each other! 
6.30-7pm  Kevin Milward – The Business of Setting Up 
7-7.30pm  Nancy Fuller – A Journey Through Practice and Business 
7.30-8pm  Harriot Coles –  
8-8.20pm  Q&A with the speakers 
Is this a ticketed event?
Yes. Tickets can be booked on this webpage and a link will be sent out to registered attendees ahead of the event.