Talent Development Programme – Week 2
Additional information
This is a free event.
About the
Talent Development Programme 
–
Week 
2
Join us for the second week in our Talent Development programme, British Ceramics Biennial in partnership with the creative business development programme Factory. In this event, you can learn how our leading professionals have created their opportunities, working in partnership with other artists, communities and health providers. Through these talks, we can explore the transformational qualities of clay and the communal and social powers it may bring about.  
Week 2 is led by Artist and BCB Community programme Manager Joanne Mills & Service Manager at Stoke Recovery Service Vicky Lomas; artist and initiator Phoebe Collings–James of Mud Belly Ceramics; artist-researcher and podcaster Eva Masterman together with lecturer, practice-based researcher and learning designer Dena Bagi. 
This session will cover: 
How artists, arts organisations and addiction recovery services can work together with Joanne Mills and Vicky Lomas. 
Phoebe Collings–James will share an insight into her artistic practice, describing its evolutions through video, sound and drawing, to its current home within a ceramic's studio practice in her home city of East London. The talk will cover the importance of finding and building community with ceramics – for the benefit of the work as well as the wider ramifications on the personal and public life of artists and potters. In tandem with the finding community, Collings-James will speak about access and intentional spaces within ceramics in the UK, covering the political histories and current social structures that led to Mudbelly being formed in 2020. 
In the Studio: a making session and discussion between Eva Masterman and Dena Bagi, will explore the specific transformational and metamorphic qualities of clay – focusing on the communal or social powers it may bring about. 
Who
This event is for:
Artists who are interested in the benefits and practicalities of working with health providers and services.

 

Anyone starting out in their practice or who are early or progressing in their career in ceramics.

 

Anyone interested in connecting with peers and fellow artists, makers and potters who are also setting out in their practice.

 

Anyone who wants to hear and learn from the experience of established makers, potters and artists working in the field of ceramics.

 
People who are early or progressing in their career and want to start building a tool kit to help manage a sustainable career.

 
Delivered By
Phoebe Collings-James 
Phoebe Collings-James, (b. 1987) is a sculptor working across mediums to realize work that explores universal themes of violence, desire and fear. Having studied fine art in London, her first experience with ceramics was in 2014 during the Nuove artist residency in Italy. In 2019, Pheobe established Mudbelly Ceramics (London), comprising a shop and teaching facility offering free ceramics courses for Black people in London, taught by Black ceramicists. As the 2021 Freelands Ceramic Fellow, she has an upcoming exhibition at Camden Arts Centre, in autumn 2021.
Phoebe Collings-James website link.
Dena Bagi 
Dena is a lecturer and a practice-based researcher in the arts sector. Her research practice involves working closely with community members and artists to curate clay workshops, projects and learning/play spaces. She believes passionately that working with clay has a profound effect on 'healing' and health in general.
Dena Bagi website link.
Eva Masterman 
Eva Masterman is an artist, lecturer, podcaster and cat mum. She also co-runs the art collective, Collective Matter which facilitates material-based opportunities for artists and younger people. Her practice investigates the cross-disciplinary application of clay pedagogies as an identity-building tool and wholeheartedly believes in clay as a force for good.
Eva Masterman website link.
Accessibility
This event will be recorded for future use. Though we aim to ensure only the speaker is visible in the recording we ask that if you'd prefer to not be visible during the recording, please turn your camera off. 
If you have any access requirements or needs, please get in touch with us via access@britishceramicsbiennial.com.
Access Fund
As part of the Fresh Talent Development programme we are offering bursaries to support people early in their clay or contemporary ceramics career and who face barriers in attending exhibitions and training as part of their professional development. The BCB Access Support can be used to cover travel costs of the applicant and any other reasonable costs incurred in visiting or attending the festival or festival events. Find out more about BCB's Access Fund.
Supported By
This event is supported by ACAVA Studios, ERDF, Factory, the Fresh Talent Programme crowdfunding, Schroder Charity and Staffordshire University.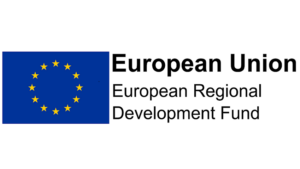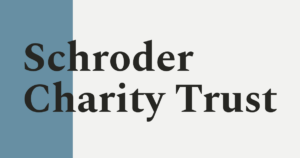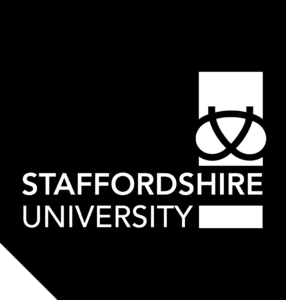 FAQs
What's the running order of the event?
This will be released in the next week.
Is this a ticketed event?
Yes. Tickets can be booked on this webpage and a link will be sent out to registered attendees ahead of the event.